Prelude to Cup Match: CBS Sport vs. Birkerød
Once again, CBS Sport Football ladies has gotten a 1st Division team for the 3rd round of the Cup Tournament.
In June last year, CBS Sport played a heroic match against Østerbro IF with the result being a tiny 0-1 defeat due to an Østerbro goal on a corner in 25th minute. Read more about the match here and see the live score here.
Skjold Birkerød
This 3rd round of the Cup Tournament, the opponent is Skjold Birkerød. Skjold Birkerød won Kvindeserie Øst last season with 10 wins, one draw and a goal difference of +36. In comparison, CBS Sport ended second in Københavnsserien (one league lower than Kvindeserie Øst) and had six wins, one draw and one defeat, with a goal difference of +12.
Skjold Birkerød played their first tournament match this weekend, against fellow promoted team from B.93. Skjold Birkerød has evidently lost a couple of profiles during the summer break, but a 1-1 result against B.93 (compared to the 3-2 Birkerød win in the latest showdown between the teams when they played in Kvindeserie Øst) was a "noble effort" as the assistant coach commented to the local newspaper.
Concerning the cup match, head coach Ibrahim Al-Faour reveals that he's bringing a squad with many young players, whereas some are going to have their debut today, in order to get them ready for the coming tournament matches.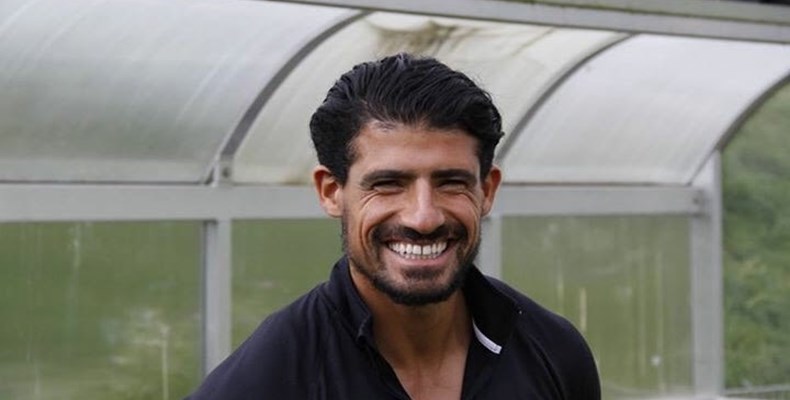 His knowledge of CBS Sport is not extensive but, "I know that there are some former 1st Division players and that several of the players still maintains a good level. Furthermore we of course look forward to welcome back some of the players who played much of their childhood football in Birkerød."
"With that being said, we know that we've been practicing for the past two months and already played several test matches and one tournament match, so we of course expect us to win the match, although we're still working on implementing a new game system. We expect to win, but we also expect a good match with some good fight!"
CBS Sport
The squad for the cup match today is the following:
#1 Cecilie Bøttger
#2 Alberthe Høgh Andersen
#3 Mia Borst Stuhr
#5 Telma Ólafsdóttir
#7 Caroline Lemvigh
#8 Iðunn Tara Ásgrímsdóttir
#9 Lisa V. Bochert
#10 Kathrine Stone
#11 Katrine Stagsted Bentsen
#12 Ólöf Gerður Ísberg
#13 Sarah Skov-Pedersen (C)
#14 Nika Rajnicova
#15 Anna Garðarsdóttir
#16 Tenna Hamdrup
#6 Line Bøye Christensen
All players but Line played last season. Line is a new goalkeeper from Slagslunde-Ganløse IF who has recently joined the club and ready to start her CBS Sport career with a cup match!
Even Mia, who after last season proclaimed that she had given herself an early retirement in order to do an Ironman, is now back in the uniform for an extra performance!
As head coach, Jeppe Udklit Svendsen puts it: "Almost all players were part of the squad in the spring season, so even though we haven't played a match in two months, I expect the internal relationships and agreements to be in place.
Birkerød has already started their tournament and had test matches, so I expect them to be closer to match fitness than us, and be able to punish us if we are to make a mistake. I know that they were superior in Kvindeserie Øst and the players we've got from Birkerød has a high level, so I only have respect for the work that's being done in the club.
The team is only just returning from holidays, and the tournament has yet to start. As a result we're unlikely to be as composed as we were before the summer break but if we can get our play working in glimpses we'll be trouble for any opponent. Most of all I hope that we can play a good match; We're the underdog in this match, so hopefully that means we will be able to play more freely and with the right amount of risk in the right moments.
Prior to the match, the team has revealed that they've accepted DBU's offer of promotion to Kvindeserie Øst, but that isn't going to change anything, "There's still 10 days before the tournament starts, so there's no reason for us to not put everything in this – as long as we can avoid injuries of course."
The Cup Tournament
After several adjustments of the Cup Tournament ("Landspokalturneringen"), this season all matches before summer were played under KBU. CBS Sport was to meet VLI in the first round, but as VLI wasn't aware of their enrolment in the tournament, they forfeited and CBS Sport showed up in vain. Second round of the Cup Tournament was against Tårnby FF, a team that CBS Sport had played two times earlier in the previous months – both ending with draws. So knowing that a winner had to be found, as it was the Cup Tournament, intensity was high in the match, which ended 3-4 in favor of CBS Sport after some nerve wrecking final minutes (last chance was a Tårnby FF shot on the crossbar) – see live score here.
Now the Cup Tournament enters the DBU stage, where the rules are similar to the matches you watch on TV: only three subs during the match, no player can reenter after being subbed and there's even going to be linesmen!
The referee for the match is going to be Morten Christoffersen, who was awarded "Amateur Referee of the Year" in 2014. He normally refs in the men's Danmarksserien, which is the fourth best league in Denmark and highest amateur league.
The match event can be found here and we hope to be able to bring live updates from the match – stay tuned on CBS Sport Football on Facebook!